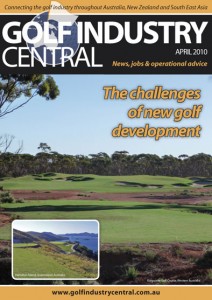 The latest edition of Australia's Golf Industry Central Magazine is available to view online now.
In the latest edition editor Mike Orloff asks: Do we need more golf courses or are we actually better off with less in Australasia?
Maybe we are missing a trick here in the UK and can learn something from the Australian experience. In addition to the above the latest edition looks at:
The Challenges of New Golf Development
Alternatives to Price Discounting
Golf's Electronic 19th Fairway
Planning Golf Courses in Australia
The latest edition of this excellent online, carbon neutral magazine is as always crammed full of thought provoking and refreshing content.
You can view the latest edition here.
Install this web app on your Android: Tap menu, more options, and then Add Shortcut To Homescreen.
×